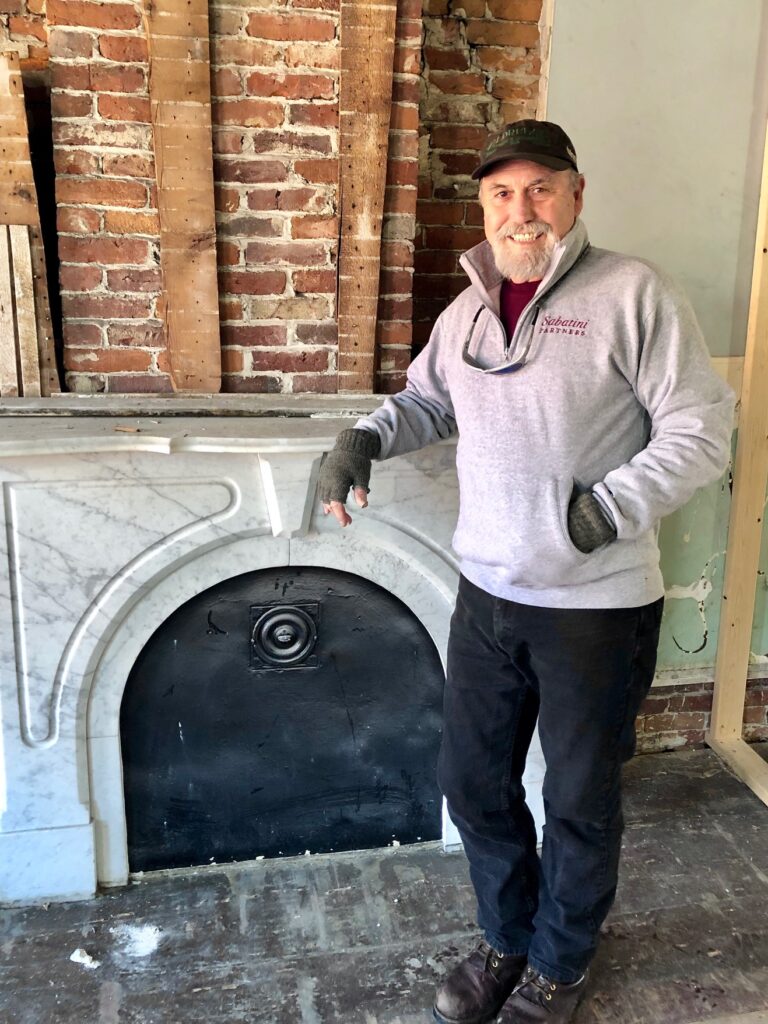 Edward Sabatini has a passion for renovation and restoration of historic and antique homes. For over 45 years, he has successfully owned and operated landscaping and construction companies. He has a unique ability to integrate his brilliant artistry and creativity into every project. His strong attention to detail shows in every corner of every home. Edward personally, professionally, intellectually, and creatively invests himself into each project.
Edward received his B.A. degree with a focus in Fine Art from Lycoming College in Williamsport, PA in 1972. Among many art projects, he was commissioned to do an 8' x 12' acrylic abstract for the college library. Edward has continued to paint and receive professional creative training over the past 45 years. In his most recent large canvas works, he has combined his watercolor with acrylic abstract techniques, inspired by the beautiful flowers and light from the historic farm he shares with his wife, Ingrid in Alfred, Maine.
Today, Edward's primary energy is in the successful creation of construction, landscaping and most recently, farm businesses. As a gifted craftsman, Edward takes tremendous pride in all finished products that he presents to his clients. Combining the expertise of ethical and professional business practices and the art of carpentry, he strives to create and complete all projects in a timely and fair-priced manner.